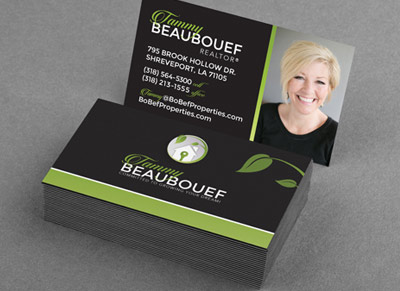 Description
Realtor branding. Business Card created for Vibrant Branding Agency.
Authentic Personal Branding For Real Estate Agents
The current housing market has proven to be a major challenge to realtors. It is a buyer's market and the competition is fierce. As of last year, there were more than 1 million real estate agents holding membership with the NAR. How do you stand out? How do you differentiate yourself? Over the course of their careers many realtors provide similar services to clients while associated with a brokerage. In this way they don't set them apart from other realtors. In order for a realtor to stay in the game, an out of the box strategy is necessary. This strategy is authentic personal branding for realtors that I am launching in this book. The word "realtor" in this book refers to a real estate professional who is a member of the National Association of REALTORS®
A new survey shows that 70% of a realtors' career success can be attributed to his/her authentic personal branding and presentation skills, versus 30% resulting from his/her technical real estate knowledge. So real estate agents with strong people skills are more likely to attract more clients and sell more than those with just knowledge about Microsoft Office, commission structure, listings, inspection, appraisal, etc. Authentic personal real estate branding is all about developing and mastering strong presentation and people skills to make an emotional connection with potential customers.
A personal brand is a promise you make to others. By identifying and authenticating yourself it delivers a pledge of trust, credibility, satisfaction and quality. The art of packaging and presenting yourself as a strong personal brand has become vital to real estate professionals. Remember: Your brand is not your nice logo and slogan. You are your brand and you are in charge of your brand. You are the CEO of your life. You need to think of yourself differently and grow and promote yourself like a business. Most agents are not aware of this and do not manage their brand strategically, consistently, and effectively. You should take control of your brand and the message it sends and affect how your customers perceive you. This will help you to actively grow and distinguish yourself as an exceptional realtor. Personal branding is a leadership concept that involves creating an image that resonates with the attitudes, behaviors & perception of your target market. Your personal brand should convey a sense of trust. You have to dig deep and find out what is unique about you! Then let everyone know about it.
Professionals like RE/MAX and KELLER WILLIAMS understand the importance of personal branding in today's market. You need to establish yourself as a credible expert and an authentic brand in the real estate industry to gain your clients' confidence. You need to appeal to the emotional side of your customers and make an emotional connection with them if you want to be successful in the real estate business. This means, you need to be real (authentic), honest, open, and known to your customers if you want to gain trust, strengthen your reputation and build an emotional connection with them. Things like trust, integrity, consistency, and honesty really do stand out in the real estate industry. Customers want to know if you will not waste their time and money, so they will do research on you to see what others' experiences are and they will look up reviews, testimonials, and ask around. So you need to be clear about who you are, what your values are and why you do what you do. And then, do exactly what you promised you're going to do.
You need to attract them by communicating what makes you unique and makes you stand out from the crowd based on your specific skill sets, and why home buyers and sellers should pick you. By defining your authentic personal brand, acting accordingly, becoming an expert, and communicating your unique brand effectively and consistently via social media, you will build a strong reputation, gain trust and generate more business. In this book I show you how to realize this effectively and sustainably, based on my unique branding system, and how to use social media successfully.
So your authentic personal brand is a promise you make to your clients, it defines who you really are and what you stand for. You need to live your brand through your actions to build trust. You are your brand, you are your real estate business, so everything you do must be in line with your promise and your related values. You must always deliver on your promise and your behavior must be a reflection of your brand. This must be consistent and predictable.
Your personal brand entails your unique market perspective and your value contribution to your clients. It is a good way to distinguish yourself from all the other realtors in the market area. With a strong personal brand, you will also distinguish yourself as a separate entity from the real estate company so that prospective clients will think of you instead of the company when the time comes to buy or sell. Buyers generally don't care what company the realtor standing in front of them is working for. They only care about whether they feel the realtor has their best interest in mind and that the agent can provide the services they need. As a real estate professional you therefore have to promote your brand and demonstrate integrity by aligning your brand with your actions, and this positive reputation will enhance your personal real estate brand.
You need to establish yourself as a credible real estate expert to gain your clients' confidence, and spreading your message through social media can be a highly effective means to this end. Your personal brand should therefore be authentic, which means that it always should reflect your true character, and should be built on your dreams, life purpose, values, uniqueness, genius, passion, specialization, characteristics, and things what you love doing. If you are branded in this organic, and holistic way your personal brand will be distinctive, relevant, meaningful, and memorable. You will also create a life that is fulfilling, automatically attract the people and opportunities that are a perfect fit for you, and increase your ability to deliver peak performances. This will set you apart from other realtors.
In this revolutionary handbook, I introduce an authentic personal real estate branding method that will crush your competition. This innovative and unique methodology will put you above the competition and will make you unique and better than your competitors in the marketplace. It will help you to unlock your potential and build a trusted image of yourself that you want to project in everything you do. It's combined with powerful tools to deliver peak performance and to create a stable basis for trustworthiness, credibility and trust.
Branding for real estate businesses is primarily accomplished online these days. About 80% of home buyers use the internet to find both realtors and houses. A powerful personal brand requires the development of a strong online presence on social media that will grab hold of your target audience's attention. Having a strong internet presence is vital to real estate marketing success. Especially in the age of social media, personal real estate branding and deployment of a broad online strategy with a focused message are essential to establishing a successful realtor business.
Incorporate social media to communicate your value & expertise with a blog to showcase your articles and information your customers are seeking. This will allow realtors to advertise their listings to as many people, for as little cost, as possible. Realtors should create a strong personal brand and focus with their brand foremost on using social media marketing to access a greater audience and communicate with other like-minded professionals. Once you have created your brand that conveys your message, you need to make sure it reaches as many people as possible, and with a consistent message. All your marketing collateral, such as website, online listings, brochures, logo, and the signs you use, should reflect your brand and who you are.
Infomation
:

Vibrant Branding

:

Pismo Beach, CA