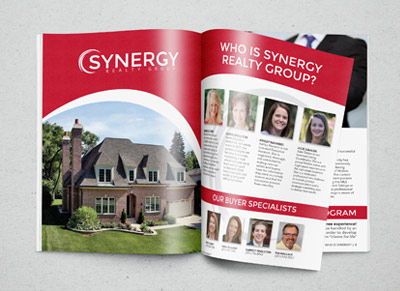 Description
Listing presentation for real estate agent, graphic design for Vibrant Branding Agency.
3 Things You Must Talk About On Every Listing Presentation
Do you know what sellers want from you?
They want a real marketing plan that consists of doing more than listing a house on the MLS and putting a sign in the yard. Sellers don't want just any Realtor, they want a marketer!
So how do you talk more like a marketer and less like a Realtor?
If you can speak to each seller about these 3 very important marketing points, you will do very well on your listing presentations. I like to call these the 3 ways to position any property for sale. Let's take a look!
Pricing Positioning
The way you price a property is the most important part of positioning. Since virtually every real estate search is being performed online right now, you want to explain to your seller how people search online. They search in $25,000-$50,000 increments. That means that each time you price change into a $25,000-$50,000 increment, you will literally reach an entire new audience who previously was not seeing your listing on their radar. Most sellers don't realize this and when you point this out in detail, you look like a ROCKSTAR.
Pricing positioning, many times, is the key to getting an offer. It's amazing what a repositioning in price can do for your listing even if the price change is only $5,000. You should have a pre-planned pricing strategy laid out for your seller upfront should your initial offering not get enough traction to create an offer.
Case Study:
We took over a listing from an agent who had the property listed for over 250 days without one price change.  Nobody wants to buy the house that sat on the market FOREVER. When we took the property over we decided to list it at $214,900.  This was only a $5,000 price change from when it was previously listed at $219,900. The seller was taking a big loss on the property so every dollar counted!  We sat on the market for roughly 3-4 weeks.  We were getting showings and even received a second showing, but no offers.
I had to have a heart to heart with the seller and tell him that we needed to go below the $200,000 to get an offer. I knew this because we would then be targeting the "up to $200,000" buyer pool and were missing out on everyone capping their searches at $200,000. Within 4 days, we received an offer within $1,000 of list price. The buyer didn't want to lose out on that deal!  That's pricing positioning!
TIP: Always try to tell stories of past experiences. It helps people understand much better and you will get your point across more effectively.1
Market Time
This is one of the most important things an agent can express to their client. The longer a property sits on the market, the more likely the seller will get low-balled. WHY? Because nobody wants to buy
the house that nobody else wanted. When a property gets listed for sale, everyone takes notice of it. Your best chance of getting an offer is the first few weeks it's on the market.
People are more likely to pay more for a house when the thought of it being taken away from them by someone else is present. Someone will pay more for something they feel will be gone tomorrow. When speaking about price with your seller it's very important that you explain this to them in detail.
When you get a seller that wants to try to test the market and shoot for an unrealistic price, just make sure they know the consequences up front of accumulating market time.
Description Positioning
How you describe a property is extremely important when marketing online. You have to remember that your listing remarks are like the storyboard of the house. You want to focus on the benefits of the property and provoke curiosity. If you have good property pictures and a video, you don't need to use all your remarks doing what the pictures and video does.
You want your remarks to focus on what it's like owning that property. Is it close to a highway, good school district, lake, nightlife, or public transportation? What about closet space, yard, storage, and light? These are things you cannot see in the pictures or videos and should be focused on in the remarks. You want to sell the area and property benefits.
If it was an investment type property where you knew the buyer would be an investor, you should focus your remarks on CAP rates, cash on cash returns, and cash flow. You will want to speak "investor language" so that you can resonate with them.
Regardless of the type of property you are selling, you want to create an ideal buyer avatar and then try to speak or strike a cord with that buyer.
Case Study:
I am going to use another example from the same case study.  The property in the above case study was on the north side of Chicago in a neighborhood that Loyola University is located in.  It's a short walk to Lake Michigan and public transportation, which is the draw for living in that area.   I told the seller upfront that their buyer was going to come from one of these categories.  These are the listing remarks on this exact listing that were used.
"PRICED TO SELL!Recent gut rehab w/all the upgrades galore steps from Lakefront,Loyola,& Redline stop around the corner.Ultra convenient location.Super bright unit feels brand new w/ exposed brick,featuring hardwood flrs throughout,cherry cabs,Stainless Steel appliances, granite c-tops,3 large bedrooms and both baths completely upgraded.Nice size deck off living room for grilling & outdoor space,pkg leased,storage room"
I knew that I had to focus on the location to really talk to that buyer.  The couple who purchased this condo loved to take walks on the lake.  They are lake people and the remarks about vicinity of lake are what stood out to them. That's what we concentrated the message on and they later confirmed this is what got their attention. This is Description Positioning!
Marketing Positioning
This should be your step by step marketing plan. This is where you show them you do more than list property on MLS with a sign in the yard.  Once you have created your ideal buyer avatar you should have a good idea of where to focus your marketing efforts. If I was selling a 1BR 1BTH condo in downtown Chicago, I know that the buyer will probably be a single person under the age of 34.
Therefore, I would focus certain marketing efforts trying to reach that demographic.  One thing I would do is create a Facebook ads campaign to target all nearby zips under those demographics (Facebook just 1 example of using social media to market listings). I would then also optimize my You Tube video for the same results and write a blog focusing on the neighborhood the property is located in. You want to steer all marketing efforts towards your ideal buyer avatar. You have a better chance of picking off spin off business this way as well.
Infomation
:

Vibrant Branding

:

Pismo Beach, CA