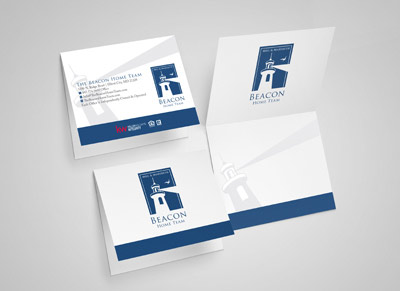 Description
Thank you note design for real estate created for Vibrant Branding Agency.
How to write a thank-you note
Since the dawn of time, people have struggled with the right way to say thank you. From prehistoric grunts around a campfire (Urrrp…good meat) all the way to present-day postings on Facebook (Shout out to my peeps!), we've come up with lots of easy ways to say thanks. Phone calls, emails, text messages—they all get the job done. But a handwritten thank-you note says more: It tells our friends and family that we went out of our way to sit down and write just to them, because they're worth it. And if that's not an improvement over the campfire grunt, what is?
The hardest part of writing a thank-you note, for many, is just starting it. How do I begin? Does it sound forced? Can I say enough to fill the page? To help you face your fears, use this simple thank-you letter template: Who, What and When.
Infomation
:

Vibrant Branding

:

Pismo Beach, CA